OUR company :
The company NEDRODAF DAF was established in 2003.
Its business is the manufacture and distribution of detergents, hygiene, cosmetics, as well as car care products.
A wide range of products manufactured according to the standards required by the legislation to meet the needs of all users and for all sectors.
All our products are sold under ministerial authorization.
Company Implantation:
The company is based in common tlata wadi street dar YAGHMORACEN GHAZAOUET TLEMCEN employment and currently 25 employees and has a production site of almost 12,000 m2.
The company NEDRODAF ensure the development and manufacture of its products under the control of the laboratory quality, research and development. The site consists of:
• 1 workshop production and packaging
• 1 workshop extrusion blow bottles and cans
• 1 storage depot of the finished product.
• 1 deposit storage of the raw material.:
• 1 Packaging storage depot.
• 1 analyse laboratory.
• 1 Office Home and administration.
• a fleet of vehicles for the distribution and transport of our goods.

Our mission:
Our products are intended for the following sectors:
*Hospital and Medical Environments ,etc...
* Habitations.
* Administrations.
* Public places.
* Universities, schools, kindergartens ,etc...
* Hotels, cafes, restaurants ,etc...
* Mosques, museums.
* Law firm, notaries ,etc...
* General industry.
* Transportation companies, insurance ,etc...
* Automotive professionals :
auto dealer, service stations, mechanical workshops, spare parts dealers, etc...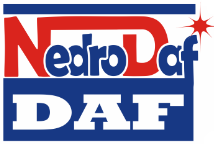 The company is waiting for its customers for any service and any suggestions